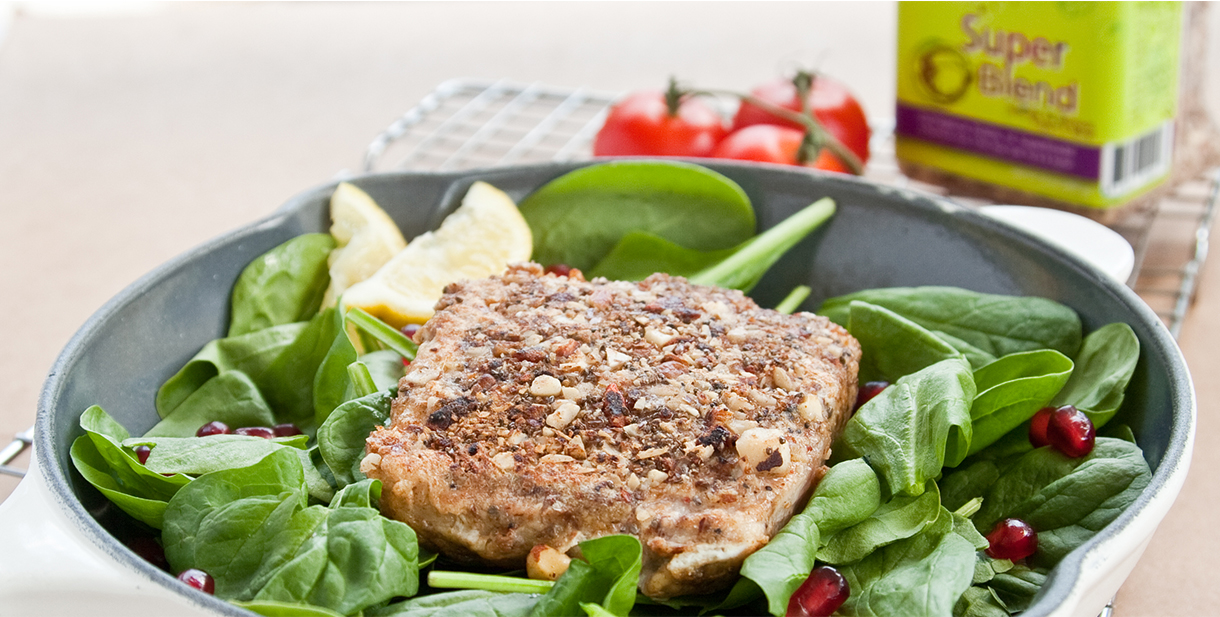 SuperFuzion® Crusted Salmon (Gluten Free)
SERVES 4
INGREDIENTS
1 pound of salmon (cut into 4 pieces) or 4 Salmon filets
2 egg whites, lightly beaten
1 cup SuperFuzion® Blend
1 cup gluten-free bread crumbs
INGREDIENTS
1/3 cup gluten-free flour
1 teaspoon salt
1 teaspoon pepper
Olive oil, optional
COOKING DIRECTIONS
1. Preheat oven to 425 degrees F.
2. Foil line a baking sheet and set a wire rack on top with non-stick spray. In a bowl, combine flour, SuperFuzion® Blend, bread crumbs, and a half teaspoon of both salt and pepper. In a separate bowl, lightly beat the egg whites with a fork.
3. Season the salmon with the remaining salt and pepper on both sides. Dip each piece in the egg white and coat thoroughly, then set in the bowl filled with the dry mixture, covered each piece completely and lightly pressing so the coating adheres. Gently place on the wire rack and spray with olive oil if desired.
4. Bake for 20 minutes, or until crust is golden brown and fish is flakey.
Alternatively, this recipe can also be pan-fried in a skillet using olive or coconut oil on Medium heat for 4 minutes on each side. Serve on a bed of spinach with pomegranate aril and lemon wedge garnishes if you wish.
OTHER SUPERFUZION® RECIPES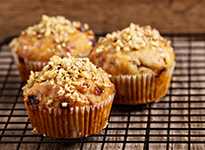 SuperFuzion® Banana Nut Muffins
(Gluten Free)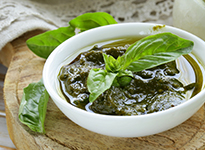 SuperFuzion® Pesto
SuperFuzion® Power Smoothie
(Gluten Free)