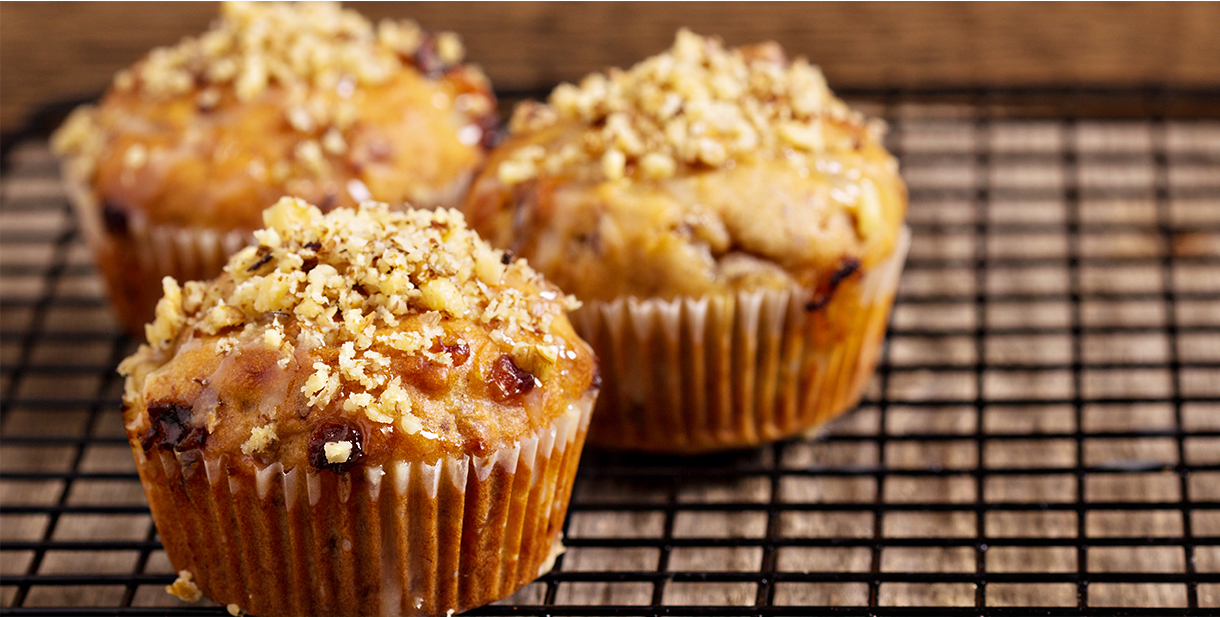 SuperFuzion® Banana Nut Muffins (Gluten Free)
INGREDIENTS
3 large ripe bananas
1/4 cup almond milk or other non-dairy alternative
1/4 cup unsweetened applesauce
2 tablespoon coconut oil, melted
1 teaspoon pure vanilla extract
1 1/2 cups gluten-free flour (like King Arthur brand)
1 teaspoon baking soda
INGREDIENTS
1 teaspoon baking powder
1/2 teaspoon salt
1/2 teaspoon ground cinnamon
1/8 teaspoon ground allspice
1/2 cup raw natural sugar, granulated
1 ¼ cup of SuperFuzion® Blend
Coconut spray oil (for the muffin pan)
COOKING DIRECTIONS
1. Preheat oven to 375 degrees and spray muffin tin with coconut oil.
2. In a medium bowl, mash bananas with fork. Add almond milk, applesauce, oil, and vanilla.
3. In another bowl combine all dry ingredients: flour, baking soda, baking powder, salt, cinnamon, allspice, sugar, and only 1 cup of the SuperFuzion® Blend.
4. Fold dry ingredients into wet ingredients being careful not to overmix.
5. Fill each muffin until almost full and top with the remaining SuperFuzion® Blend.
6. Bake 20 mins until tops are golden brown and toothpick comes out clean. Let cool for 10 mins.
OTHER SUPERFUZION® RECIPES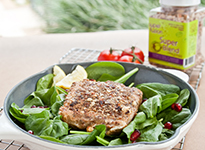 SuperFuzion® Crusted Salmon
(Gluten Free)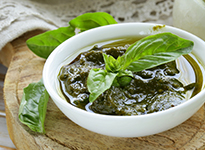 SuperFuzion® Pesto
SuperFuzion® Power Smoothie
(Gluten Free)